The RISE Services, Inc. team delivers compassionate Adult Services in Burley with fun and engaging activities, life skills learning opportunities, valuable developmental therapy, and several other resources for adults with developmental disabilities. Contact us today to learn more about how we create opportunities and encourage autonomy for the adults we serve.
Contact Us
Certified Family Homes in Burley, Idaho
When adults living with developmental or intellectual disabilities require daily living assistance, RISE offers a safe and encouraging living space with our Certified Family Homes (CFH). All our homes are certified by the Idaho Department of Health and Welfare and our Program Coordinators provide case management for adults with developmental disabilities who are receiving this service. The Program Coordinators and CFH providers:
Create implementation plans to meet the needs of each resident.
Develop written strategies to be administered in each CFH.
Offer one-on-one support to enhance the resident's independent living skills.
Developmental Therapy Services for Burley Adults with Disabilities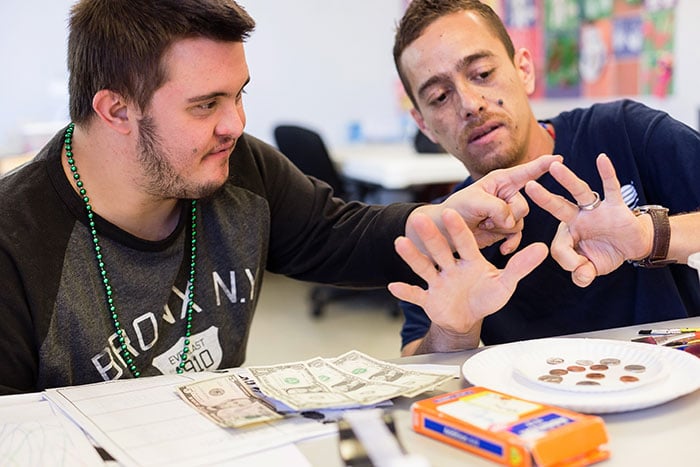 Not only do we assist adults with everyday tasks, but we also want them to consistently practice them and learn new ones. Our Developmental Therapy and counseling services for adults with developmental disabilities offer several strategies for adults to become more independent and more involved in their community. By developing various skills for daily living, self-help, and socialization, they can move forward in achieving their personal goals.
Fun-Filled Activities with Our Adult Day Health Services
Everyone loves to have fun, and that includes the individuals we serve. By providing Adult Day Health activities and programs for adults with intellectual disabilities, they learn new skills and socialize with friends in a safe environment. We offer many activities, including:
Cooking
Playing games
Making crafts
Drawing and coloring
Watching movies
Going on field trips
And more
Engaging Activities for Adults with Developmental Disabilities
Along with our fun and enjoyable Adult Day Health services, RISE provides other opportunities for social gatherings. Our Friday Night Out Group is all about individuals with developmental disabilities having fun together, building friendships, and participating in a wide range of recreational activities.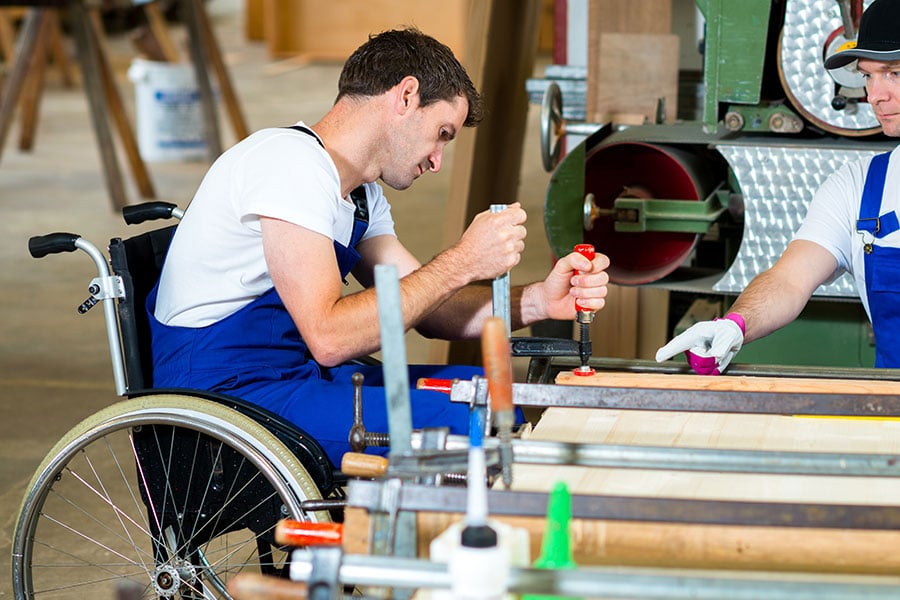 Self-Direction & Supported Living for Adults with Developmental Disabilities
Adults in our developmental disability Self-Direction and Supported Living programs are encouraged to live independently while receiving custom-tailored assistance for their specific needs. These resources help individuals achieve their personal goals by giving them autonomy in making their own decisions.
More choices and control over the Medicaid funds used to pay for various services.
Increased opportunities in choosing the type of support they need and the specific providers with whom they work.
Further options for living in their own homes, working at jobs that fit their skills and preferences, and spending their time as they wish.
Encouragement, support, and personal care from our compassionate staff while adults experience independent living and freedom in making their own choices.