Fun Activities Every Day!
Adult Day Services at RISE Idaho provide supervised activities that help adults with developmental disabilities learn new skills. Individuals develop friendships, spend time socializing with friends, and have fun in a safe and caring environment.
Adult Day Health Activities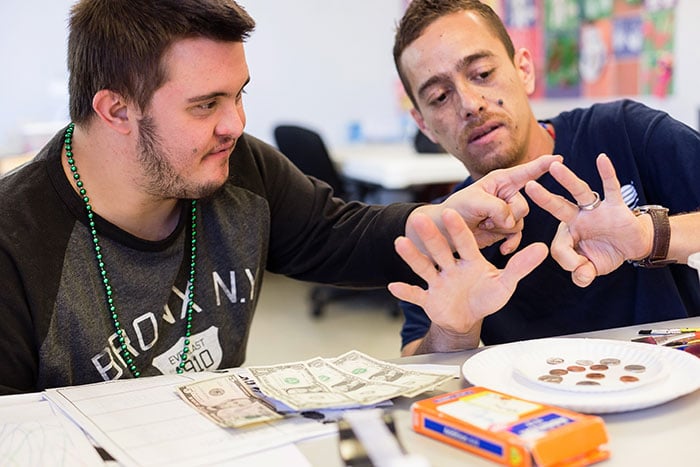 Services are provided by our highly trained staff in a group setting and are meant to increase socialization skills. The ratio between participants and staff is six to one. These small groups give participants time to socialize with their peers, participate in planned activities, or choose their own activities.
Activities are provided on-site in our centers and in the community. Various activities may include, but are not limited to:
Adult Day Health Services are a part of the Health and Welfare Developmental Disabilities (DD) waiver. Those on an Aged & Disabled (A & D) waiver can request Adult Day Health through a nurse reviewer. Private pay options are also available.
More On Our Program
Participants can choose which activities they wish to attend and pay only for those activities. Families can select activities that fit their child's interests and the family schedule. Friday Night Out Group activities can be paid for privately or families can opt to use group respite hours from the Children's Plan of Service.
Friday Night Out Group groups differ based on location. Check with your local RISE Idaho office for a schedule of upcoming events or to sign up for the next Friday Night Out Group.