Rising Stars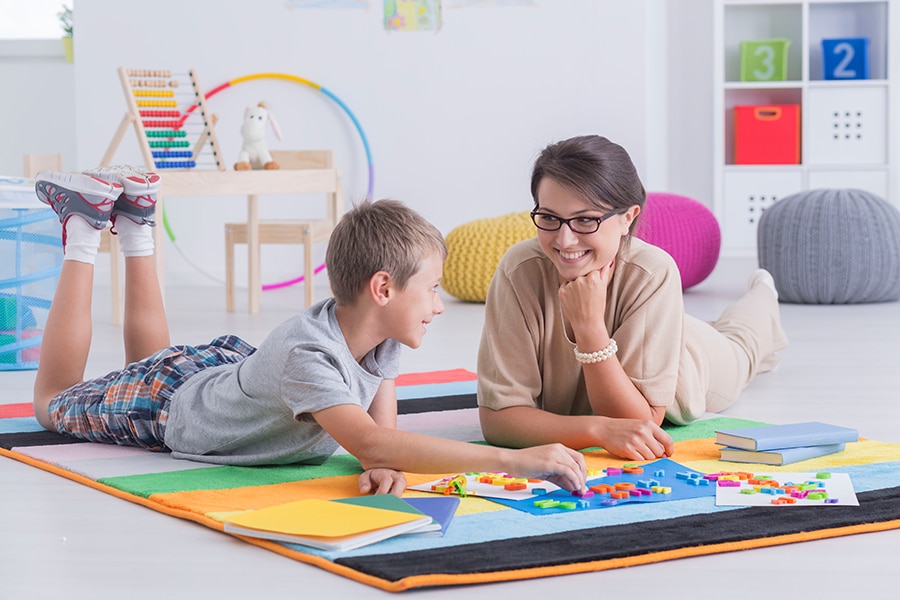 Rising Stars is an Applied Behavior Analysis (ABA) based program designed for children ages three - Kindergarten who are diagnosed with Autism and other developmental disabilities.
ABA is a scientifically proven intervention approach that uses principles to both increase skills and decrease challenging behavior by using positive reinforcement strategies.
Our approach is individualized and incorporates the family's goals for their child. We build on the child's strengths and interests and use both structured and natural opportunities to facilitate learning.
ABA therapy helps to increase language and communication skills. It can also assist in improving attention, focus, social skills, memory, and academics. (Autism Speaks Parent's Guide) Our Rising Stars Program is structured as follows:
Groups of no more than 6 children work 1:1 with highly trained intervention specialists on individualized goals as they navigate a group routine. These goals are created from an initial formal assessment.
Sessions are offered year-round, Monday through Friday, in either the morning (8:30-11:30) or afternoon (12:00-3:00).
Family Education sessions are offered upon request.
Family Collaboration sessions are coordinated individually with each family.
Rising Stars services are funded through Idaho Children's Developmental Disabilities Habilitative Intervention Services or through private pay. Therapists working with children in this program are certified Intervention Specialists and receive additional training in ABA therapy.
More On Our Program
Family Education provides assistance to families in order to help them meet their child's individual needs. This service is delivered by a professional who will teach the family and caregivers about the child's developmental disability. We also provide general strategies and techniques that will be helpful for navigating the child's specific diagnoses.
At RISE, we provide group and individual family education training in areas including, but not limited to: