RISE Was Founded In 1987 And Our Purpose Has Remained Constant – To Create Opportunities For And With People.
RISE is an organization that believes in diversity and inclusion. RISE sets policies, practices and standards so that all employees, supported individuals, and partners feel welcomed, valued, respected and heard regardless of ethnicity, race, gender identity, religion or socio-economic status. At RISE, your differences are respected and valued
---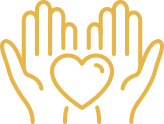 our mission
Creating opportunities for and with people. Since 1987, RISE has been changing lives with quality services and programs for individuals and families.
our services
RISE provides services that support children, adults, and families throughout Arizona, Utah, Oregon, and Idaho.

our values
Committed to safety, equality, and choice, we place service above self and encourage our team members to do all they can to exceed expectations.
our vision
To support the total person physically, mentally, emotionally, socially, and spiritually.
The Western Partnerships Conference on Human Services is a large regional conference in Idaho that focuses on providing quality disability and mental health training to human service professionals, teachers, counselors, parents, self-advocates, and community members who serve and support people diagnosed with disabilities and mental illness. We bring together over 600 attendees each year.
Conference sessions focus on presentations that are innovative and provide cutting-edge techniques and information on disability services. They are designed to empower attendees to not only place into practice what they learn but to also interact with each other and find inspiration. The conference provides an exciting forum for the exchange of practical knowledge and new strategies.
Visit our Conference Website for more information.