RISE Services, Inc. offers compassionate and professional developmental disability support services throughout the Emmett community. We deliver person-centered solutions using innovative strategies that positively impact both children and adults living with developmental disabilities. To learn more, contact us today.
Contact Us
Community-Based Support for Children with Developmental Disabilities
Whether your child requires ABA therapy, early childhood intervention, or child behavioral health services, we work alongside both children and their families to encourage their wellness and independence. Our children's services and resources include:
Resources for Adults in Emmett with Developmental Disabilities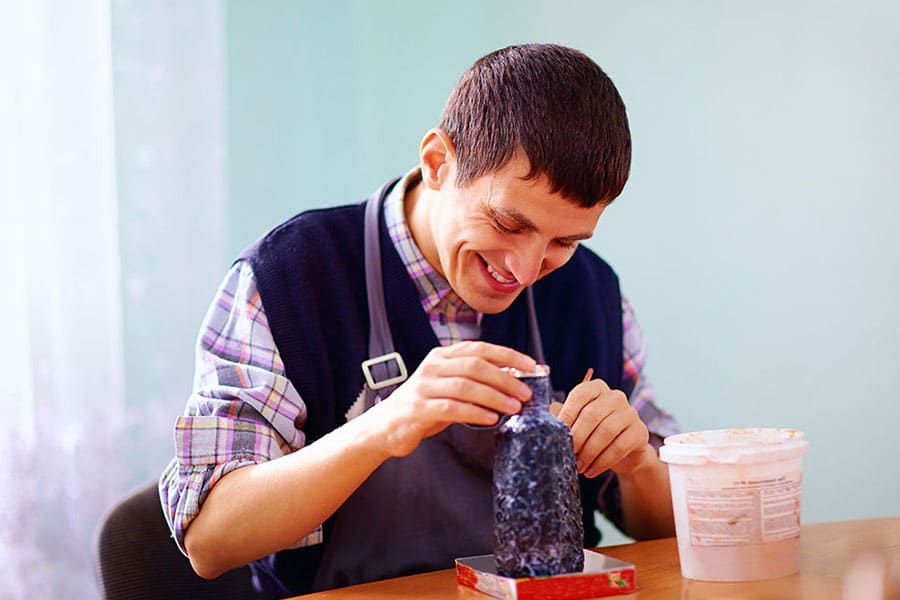 At RISE, we offer numerous programs for adults with developmental disabilities that will build autonomy, increase community engagement, provide self-care assistance, and create opportunities for personal growth. Our developmental disability support services for adults include::
Adult Day Health: This community-based rehabilitation service for adults with developmental disabilities takes place in a safe and supervised environment where individuals can meet new friends, engage in fun activities, and learn new skills.
Developmental Therapy: We help individuals become more independent and involved in their local community with our developmental therapy service for adults.
Certified Family Homes: The goals of our Certified Family Homes in Emmett, ID, are to offer a supportive living environment for adults while also strengthening their independent living skills.
Self-Direction: With our developmental disability Self-Direction services, participants can choose the various services that will help them meet their specific goals and needs.
Supported Living: Our Supported Living program for adults with developmental disabilities assists individuals with several daily living tasks in their own homes.
Recreational Services: We provide regular activities for adults with developmental disabilities, such as Friday Night Out groups and exciting camp partnerships.
Your Choice for Developmental Disability Support Services in Emmett
In addition to the developmental disability support services in Emmett, we also provide services in Fruitland, Mountain Home, Nampa, Twin Falls, and all neighboring Idaho communities. Services vary across communities and may include several other solutions for children and adults living with disabilities such as ABA intervention, speech therapy, counseling, medication management, foster care, career services, and more. Contact us today to learn more about our unique approach to helping individuals living with developmental disabilities.