At RISE Services, Inc., we are glad to support adults living with disabilities with our caring and dependable developmental disability services. Contact us today to learn how we can be of assistance to you or a member of your family.
Contact Us
Adult Developmental Disability Services in Twin Falls
Adults living with developmental disabilities often require services that will help them become more independent, allow them to be involved with their community, provide them with the self-care assistance they need, and offer opportunities for personal growth. Our Adult Services offer these interventions, and many more, to assist adults in achieving their individual goals for daily living:
Employment Support Services for Twin Falls Residents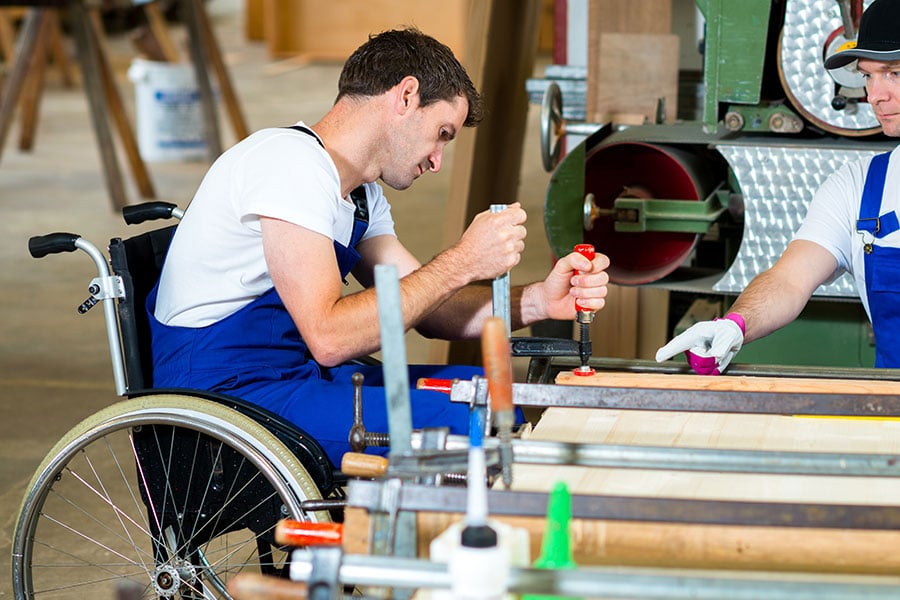 RISE is proud of our effective and valuable Employment Services. Not only do we assist individuals in finding and maintaining a job that matches their skill level and preferences, but we also offer several employment-based resources and supports, such as:
Career Services: Developmental disability job-based training that includes community work-based evaluations, job coaching, summer work experience, and benefits planning. Everyone can choose their job with the help of a Vocational Rehabilitation Counselor.
Employee Partnerships: We work with local employers to fill positions based on their needs and our skilled candidates. Our staff trains and coaches participants to ensure individuals are matched to the job that fits them best.
Work Incentives Planning & Assistance Programs: In our WIPA program, our Community Work Incentives Coordinator helps individuals with a variety of tasks, such as healthcare planning and counseling, understanding the Social Security Disability benefits programs as well as other federal, state, and local programs for which they may qualify.
Developmental Disability Professionals Serving Twin Falls
If you'd like to learn more about our developmental disability support services in Twin Falls, then contact us today. We'd be happy to answer any questions you may have. We serve Twin Falls, Boise, Mountain Home, Nampa, Emmett, and all nearby locations.