Address:
3076 N Five Mile Rd, Boise, ID 83714
Services:
Behavioral Health
Community Based Rehabilitation Services
Case Management
Counseling
Medication Management
ABA Intervention
Family Services
Treatment Foster Care Services
Post Permanency Services
Independent Living Skills Services
Contact us using the form below and we'll be in touch shortly.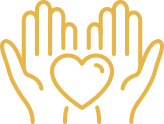 our mission
We create opportunities for and with the people we serve, their families, and for the men and women who work in the direct care profession.
our services
Since 1987, RISE has been changing lives with quality services and programs for individuals and families throughout Arizona, Utah, Oregon, Texas, and Idaho.

our values
Committed to safety, equality, and choice, we place service above self and encourage our team members to do all they can to exceed expectations.